We are passionate about customer satisfaction
We are here to help with any of your integrations and consulting needs
click here
W

hy us?
We are highly-qualified IT professionals and skilled technical trainers
We have a proven track record of helping our customers solve real-world problems
We help deliver maximum value on your software investment
Our team members are all certified on the Workfront/AtTask API
Call or Email us today to find our more to get started.
W

ho we are?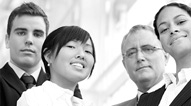 We Build Integrations So You Don't Have To.
Dream2Design is a Florida based company specialising in the development of integrations between Workfront (formely AtTask) and 3rd party systems. Dream2Design is an agile, experienced, and cost effective business services organization.
The Dream2Design team leverages a wealth of experience, established best practices, and proven technology to ensure that your business strategies "come to life."

Our straightforward approach focuses on your specific objectives -- you will find us refreshingly jargon-free and oriented to delivering tangible, quantifiable business results.

For over twenty years we have been designing and building solutions to meet the challenges faced by many industries. From SharePoint, SalesForce.com, Microsoft TFS automation, we have done it.

We develop powerful, intuitive data integration solutions focused on eliminating the complexities in integration processes. Through continuous innovation, we provide solutions and services that are consistently acclaimed for their superior usability, intuitive interface, and high performance, ensuring rapid ROI and scalability to meet the most demanding integration jobs, as well as flexibility for infinite extensibility and deployment possibilities.

This approach enables our clients to consolidate and integrate applications into a seamless environment, improving operational efficiency and reducing costs while significantly enhancing data reliability and visibility.